SIGHTSEEING IN LISBON – HOW CAN I BEST DISCOVER THE SIGHTS?
Lisbon offers all visitors who love to explore a multitude on attractions and sights. From old to modern buildings, to museums, to the second largest marine aquarium of the world… there is something for everyone.
The only question is: What is the best way to explore and experience the city?
Time is typically a precious commodity while on vacation but the list of sights to see is long. There is a lot to discover, some hidden at first, in Lisbon.
If you put some thought into how you can best explore Lisbon beforehand, it will save you stress later. While Lisbon doesn't have any world-famous sights to offer, like a Colosseum Tour in Rome. Nevertheless, a sightseeing tour in Lisbon is very interesting.
First, you should have a broad idea what it is that you are hoping to accomplish. Do you want to see as many historic buildings as possible, or learn facts and dates, or simply experience and enjoy the atmosphere, the food, and the nightlife the different neighborhoods in Lisbon have to offer?
Our tips for sightseeing in Lisbon
1
Guided tours of Lisbon – on foot, by bike, bus – special tours (night walks, restaurants & specialties) …
There is an interesting new option regarding guided tours and city tours:
City tours can now be booked in advance via special online booking portals. This English-language booking portal alone lists more than 500 tours – please click here.
That has several advantages:
You can take your time researching and deciding on a Lisbon tour that best suits your interests (classic guided tour of the city, culinary tour through restaurants and specialty shops, cultural tour, market visits, night walks, …)
That way you won't just do "anything" on the spot. You also get to choose the mode of transportation (bicycle, bus, boat, on foot, e-Tuk Tuk).
Additionally, you get to pick whether you want an individual experience or partake in a guided group tour.
The advantage of an individual tour is that the guide can adapt to your wishes. That does not only apply to destinations but also to physical preferences such as walking speed and mobility. There are even wheelchair-accessible tours being offered…
I have personally treated myself to an individual tour and had good experiences. You can get to know the city much better and in a shorter amount of time.
Similar to hotel booking sites, the guides / tours are rated by other users. Compared to the traditional way of booking locally, you'll know upfront what you can expect.
Every tour booked in advance will save you precious vacation time locally. You won't have to make the arrangements for a tour upon arrival and negotiate with sometimes annoying tour advertisers – everything has already been taken care of.
2
Organized sightseeing tour with an "hop on hop off" bus
This classic, which can be found in many cities around the world, is available in Lisbon, too, or course. Buses, specially provided to accommodate tourists, run on fixed routes and stops along the way. Carris, the operator of the public transportation system in Lisbon, is also offering these tours with their yellow buses (see picture).
You can get on and off at any of the stops, hence the name of this system: "hop on – hop off". Most of the buses are double-deckers with an open upper deck. You will get a nice view of the sights of the city from up there. Typically, you will be able to hear information about the city's attractions in several languages via headphones. There are different ticket options.
Here is more information about tours, current pricing, as well as the option to book in advance. This way of exploring Lisbon is more expensive than discovering the city on your own via public transportation. Its advantage is that you won't have to plan and make the necessary arrangements yourself.
3
Sightseeing on your own via public transport & the Lisboa Card
If you prefer exploring on your own, then the public transport system is a good option for discovering the city. If you are also planning on doing a bit of sightseeing, the official sightseeing card Lisboa Card will be of interest to you.
You will receive free admission to more than 25 sightseeing highlights (as of 2021) as well as 10 – 50% off other admissions with this card.
Free use of public transport (Metro, bus, and tram of the Carris) are included. That means that with the Lisbon card, you'll be able to get on the Metro directly upon arrival at the airport without needing to purchase an extra ticket first.
The Lisboa Card is available with different periods of validity (24h, 48h or 72h) – beginning at time of first use.
Pricing for the Lisboa Card:
24 hours: 20€ adults, 13€ children (5-11 years)
48 hours: 34€ adults, 19€ children (5-11 years)
72 hours: 42€ adults, 22.50€ children (5-11 years)
Our conclusion + tip for the Lisboa Card:
The Lisboa Card pays off if you also want to visit some of the attractions, sights, or museums of the city.
Additionally, you can use public transport (including cable cars, historic tram 28, train to Sintra or the beach resort Cascais) free-of-charge with this card and won't have to deal with ticket machines and tariff systems.
Convenient: Here you can inform yourself about all the discounts the Lisboa Card has to offer and purchase the card without a surcharge.
Another advantage: the card can be picked up directly at the counter at the airport in Lisbon. You will be able to utilize public transport immediately upon arrival without having to purchase another ticket.
Sightseeing done differently:
Discover Lisbon via boat or bicycle
Sightseeing from the water – not a problem in Lisbon
Do you know that feeling? I have experienced it quite a bit. I am traveling, standing ashore, looking out onto the water, and would like to get out there. But how do I find the right boat tour? There is now a great alternative to the time-consuming research at your destination:
This site is offering almost 50 different boat tours around Lisbon.  From the classic sightseeing by boat, to dolphin watching, to private sailing tours… there is something for everyone.
Advantages of booking online: you can read about the offers in English and compare them at your leisure. Additionally, you can read the reviews from other users, like you can on a hotel booking portal. Due to the relatively low wages in Portugal, these tours are not very expensive.
Exploring Lisbon by bike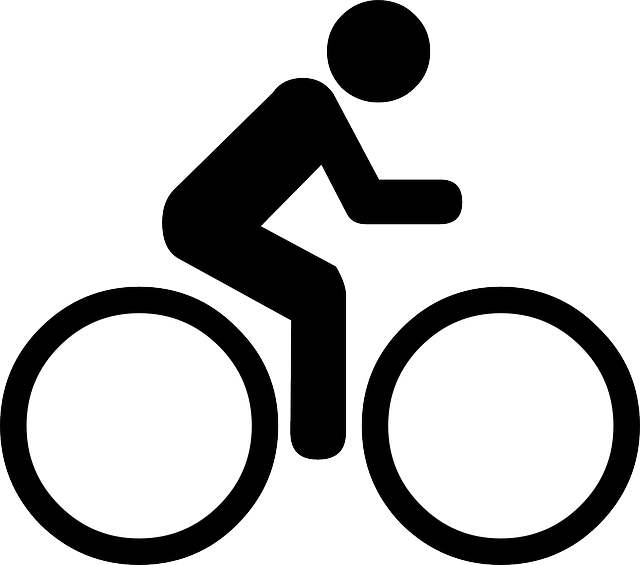 Despite the many hills, Lisbon offers scenic bike routes. You can even make a day trip out of it and bike to the Atlantic coast.
→  In this travel guide: tips for scenic bike tours and for renting a bike in Lisbon
Insider tip: sightseeing with the historic tram (Eléctrico) line 28E
Do not miss out on a ride onboard the tram line (Eléctrico) 28E. She will drive you through the old quarters of the city in vintage, historical wagons and you will see the most beautiful streets and plazas in Lisbon. She practically replaces a sightseeing tour of the city and is considerably cheaper to boot.
→In this travel guide: more information about tram Eléctrico 28E – route, stops, current prices (2021), tips for the ticket purchase
More about Lisbon and Portugal in this travel guide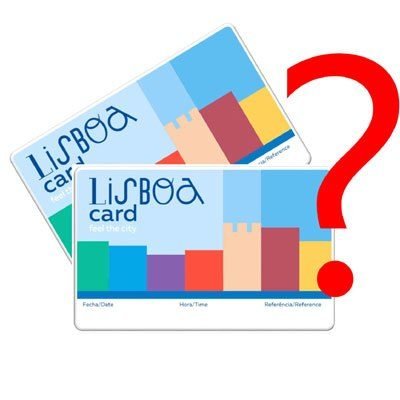 The Lisboa Card is the official sightseeing pass of Lisbon. It is a combination ticket for local transport & free or reduced admission to sightseeing attractions. Is it worth buying?
https://www.discoverportugal.info/reisefuehrer/wp-content/uploads/lisboacard_lissabon.jpg
400
400
portugal-reiseinfo.de
https://www.discoverportugal.info/reisefuehrer/wp-content/uploads//portugal_travelguide_logo.jpg
portugal-reiseinfo.de
2018-01-11 20:32:03
2021-01-11 14:30:31
Testing the "Lisboa Card" – is a purchase worth it?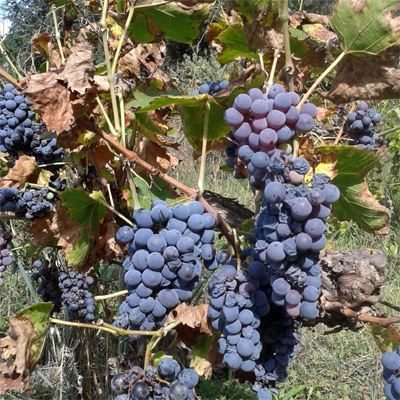 Portugal ist eine große Weinbaunation mit Tradition und Kultur. Der Unterschied zwischen Spitzenwein und Massenprodukt. Unsere Tipps ...mehr lesen
https://www.discoverportugal.info/reisefuehrer/wp-content/uploads/wein_portugal_v.jpg
400
400
portugal-reiseinfo.de
https://www.discoverportugal.info/reisefuehrer/wp-content/uploads//portugal_travelguide_logo.jpg
portugal-reiseinfo.de
2017-12-02 21:42:10
2017-12-02 21:42:10
Wein trinken & kaufen – unsere Tipps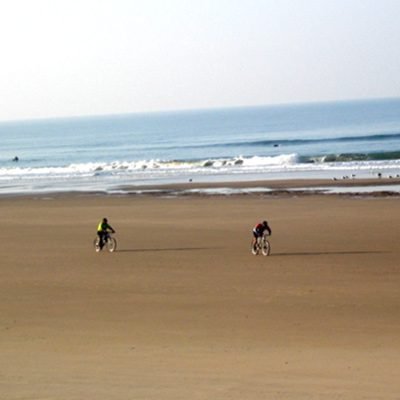 Cycle paths and beautiful bike tours in Lisbon and surroundings. Tips for renting a bike. Day trip to the beach of Caparica...
https://www.discoverportugal.info/reisefuehrer/wp-content/uploads/fahrrad_lissabon_v.jpg
400
400
portugal-reiseinfo.de
https://www.discoverportugal.info/reisefuehrer/wp-content/uploads//portugal_travelguide_logo.jpg
portugal-reiseinfo.de
2017-12-01 16:41:40
2019-08-08 21:17:46
Discover Lisbon & vicinity by bike